What is Abrasion and why is important
6 May 2021 | Admin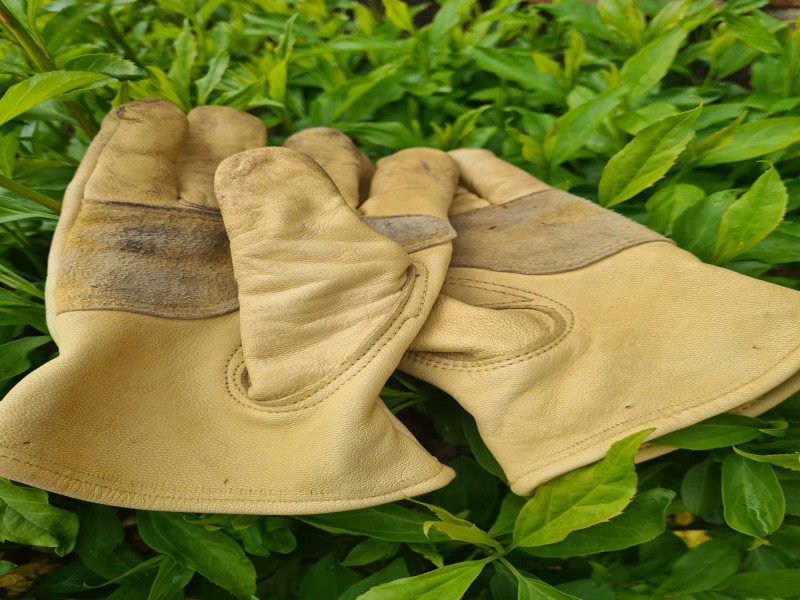 Abrasion resistant gloves are worn to protect hands from scuffing, scratching, wearing down, marring, or rubbing away.
If you do a quick Google search for abrasion resistant gloves, you'll find that with EN388 a glove will be rated between 0 and 4 on abrasion where the abrasion can be identified by the first number, eg. EN 388 - 3211 (where 3 is the glove resistance to abrasion)
Abrasion can be an effect of exposure to normal use or exposure to the elements and the the suitability of a glove for abrasion protection also varies depending on the environment it is used in.
Resistance to abrasion is one of the most important attributes that a glove can have. Abrasion can determine the "life" of a glove and how well they will perform over time.
Our experts have tried to explain why abrasion is important for gloves worn in the garden. In this post you will find listed different types of abrasion resistant gardening gloves and theirs ratings.
In light duty gardening tasks with low risk of abrasion ( weeding, planting pots) you may use fabric gloves to protect against abrasion. Note that the protection provided by fabric gloves may decrease upon exposure to a wet environment.
Gardening gloves with low abrasion resistance: Cotton Gardening Gloves
Briers Cotton Gardening Gloves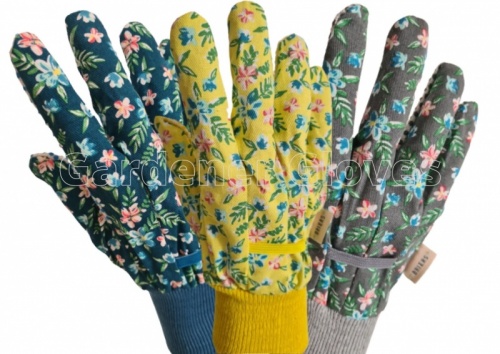 Cheap gloves that any gardener can afford; offering protection against dirt, scratches and garden waste.
You can use them for any light duty tasks that require hand protection including but not limited to: (planting, potting, weeding in the garden or for any DIY projects around the house)
Key Features:
Elasticated Cuff that prevent dirt and debris form getting into them.
Gardening gloves with medium abrasion resistance: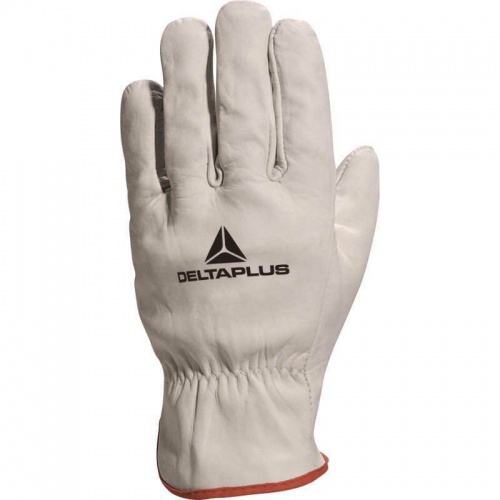 You can identify the abrasion resistance in the below table or checking the first number in EN388 rating.
EN388 - 3122
| Hazard | Resistance Rating |
| --- | --- |
| Abrasion | 3 |
| Cut | 1 |
| Tear | 2 |
| Puncture | 2 |
Gloves with medium abrasion resistance can sometimes be classified as "hard work gloves" or "heavy duty work gloves" and can be used for both: light duty gardening tasks and for the tougher jobs ( eg. rose pruning, work in agriculture, building, construction, logistics or they can be used by fork lift drivers and truck HGV drivers)
A pair of gardening gloves with a decent abrasion resistance can be used for / in:
Not all leather gloves have a medium or high abrasion resistance, as you can see in this example:
Cutter CW800 Leather Men's Ultimate Utility Gloves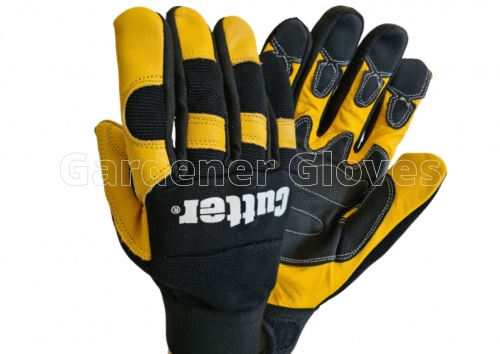 They don't excel in terms of abrasion but offers very high protection on Tear and Puncture.
EN388 - 1144
| Mechanical Risk | Resistant Level |
| --- | --- |
| Abrasion | Level 1 |
| Cut | Level 1 |
| Tear | Level 4 |
| Puncture | Level 4 |
Gardening gloves with the highest resistance to abrasion:
TraffiGlove TG5010 Classic Cut Level 5 Safety Gloves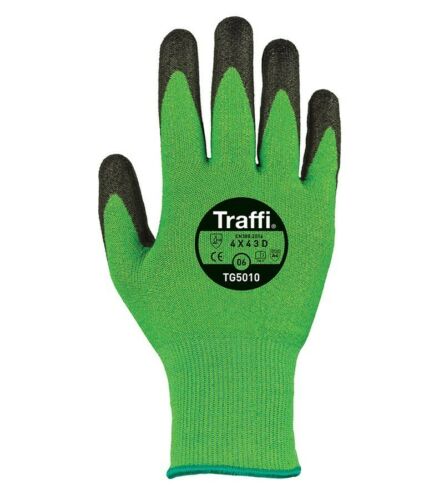 EN 388 - 4543
| Resistance | Resistance Level |
| --- | --- |
| Abrasion Resistance | 4 |
| Cut Resistance | 5 |
| Tear Resistance | 4 |
| Puncture Resistance | 3 |
TraffiGlove TG5010 are lightweight and comfortable with the highest resistance to abrasion and a generous cuff.
The high levels of abrasion, cut and tear resistance offer protection from cuts, scratches, scrapes and dirt.
Ideal for dry condition tasks, including:
Automotive Assembly

Construction and Utility

Engineering and Manufacturing

Warehousing and Logistics

Glass Manufacturing

Materials handling

Maintenance

Light engineering

HVAC

Metal Stamping

Warehousing and Logistics

Gardening