Best Thorn Proof Gardening Gloves
10 April 2021 | Admin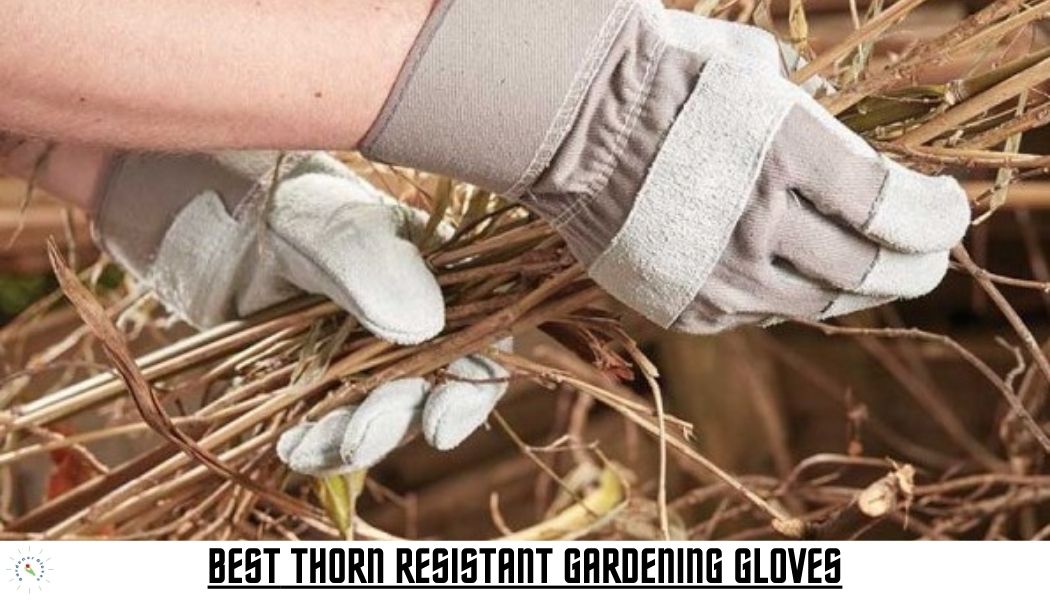 In this guide we've compared different types of material, durability, comfort and cost to give you our best recommendations.
Don't think that one type of thorn proof gardening gloves is perfect for everything.
You need to take in consideration few things: Material, Flexibility & Fit, Ventilation and Price.

The Best Thorn Resistant Gloves are made from leather.

- Goatskin is the most durable type of leather, provides excellent puncture resistance, soft and flexible, making a perfect material for gardening gloves. Usually is found only in higher-end gloves making them more expensive.
-
Split cow hide
it doesn't flex well so you'll find it in the heavy duty gloves, cuffs or work gauntlets that will protect you from just about anything.
- Synthetic leather is the most common material found in many gardening gloves this days. The gloves made entirely from synthetic leather can be machine washed.
- Pigskin Leather is offering more comfort being also very durable. Many thorn proof gardening gloves are made from this type of material.
Now that we covered the most common types of leather for thorn proof gardening gloves, is time to speak about
Flexibility and Fit.
Your gardening gloves should be flexible enough to allow grabbing of tools and operate machinery, offering protection and enabling full use of each finger.
For a better fit your finger tips should be near the end of the fingers but not jammed against the end of the glove.
Make sure the webbing between the fingers also fits snugly without chafing.
To help you chose the right size, every time when you buy from GardenerGloves you can find a table on the bottom of every product with all the glove measurements.
Example:
| | | |
| --- | --- | --- |
| Glove Size | Hand Circumference(mm) | Hand Length(mm) |
| Size 8 | 190 mm | 185 mm |
| Size 9 | 229 mm | 192 mm |
Ventilation
Is important to look for thorn proof gloves with breathable fabric on the back to keep your hands cool and dry on hot days.
Price
You don't have to pay much for a pair of gardening gloves, but you can expect the price to go up depending on features like flexibility, durability, strength, double stitching, and more.
For example: a pair of durable leather gardening gloves with Velcro wrist closure, reinforced fingertips, double stitched seams and a lot of flexibility will cost more than a pair of regular leather gloves.
It's worth spending money if that's what you need.
Our top recommendation for Thorn Proof Gloves and Gauntlets
Our winner:
Briers Ultimate Suede Gauntlets
We consider them the Best Heavy Duty Thorn Proof Gardening Gauntlets because they offer you full protection against most things your garden may throw at you. Nettles, thorns, sticks and hedgehog bristles are all powerless against Briers Ultimate Suede Gauntlets.
Made from thick leather they will last over time and the long design offer extra protection to wrists and forearms.
Perfect for:
Gardening when

tackling unruly shrubs, nettles, brambles, rose bushes and thorns.

Farming

Construction

Agriculture

DIY
Not the best for
general handling that does require any dexterity.
See our recommendation Briers Sicilian Lemon Garden Gauntlets
Shop Now
Second in our list
Cutter CW800 Leather Ultimate Utility Gloves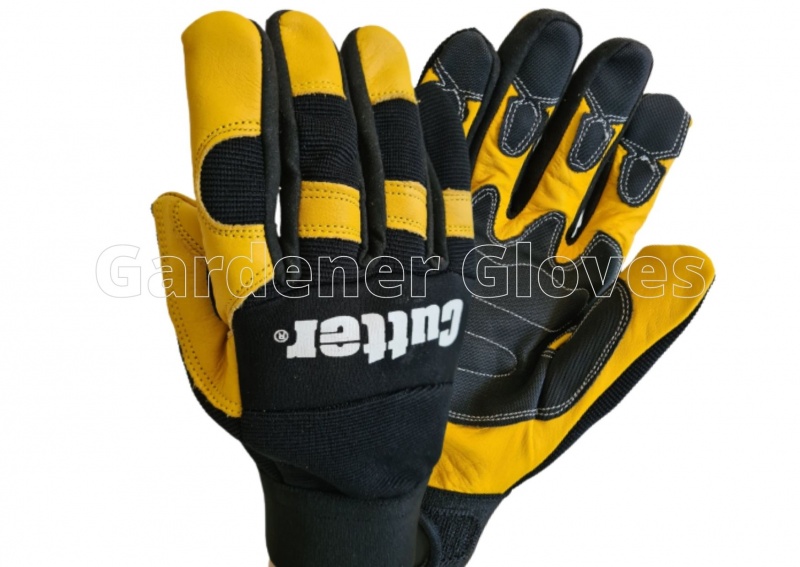 Why 'Ultimate' ? because you can use them for almost anything in the garden. The reinforced PVC patches give your hands protection against spiny, thorny plants like blackthorn and roses.
When you need a durable and flexible glove for tough jobs when protection is required the Ultimate Thorn Proof Gloves CW800 is perfect.
Key features of the gloves:
With a score of 4 of 5 for puncture and tear resistance they make your perfect gloves for handling thorns.

PVC palm patches provide a high level of grip and protect the hands against rough materials

The combination between Spandex and leather makes them comfortable and hard wearing

Velcro closure offer more protection to your wrists and prevent dirt and debris entering the gloves.
They can be used for:
Gardening

Wood handling

DIY

Lumber work

Yard work

Farming

Constructions
But not limited to the above
Not the best for working in wet conditions
See our recommendation Briers Multi-Grip All Rounder Gardening Gloves
Last but not least
The whole range of Briers Thorn-Proof Rigger Gloves
Here are just few examples of Briers Thorn-Proof Gardening Gloves.
Briers FlowerField Thorn-Proof Rigger Gloves

Briers Fleurette Thorn-Proof Rigger Gloves

Briers Sicilian Lemon Thorn-Proof Rigger Gloves
You can find them in pretty, bright patterns featuring lemons, flowers, leaves and dandelions.
They are supplied in a single size (8 Medium) to fit the most users.
Briers

Thorn-Proof

Gardening Gloves are your perfect gloves for general gardening tasks while handling

nettles, thorns, sticks and hedgehog bristles.
You can use them for:
General gardening

Farming

DIY

Construction

Agriculture
Here you can explore our full range of Men's Thorn-Proof Gardening Gloves and Womens Thorn-Proof Gardening Gloves
Conclusion:
Shop now gardening gloves that suits you and go outside, enjoy gardening without fear of scratches and stings.